How to Choose the Right Suture Practice Pads?
Dental Point
To become a professional surgeon in the future, repetition and hands-on practice are crucial for medical students. But how to practice suturing effectively and become competent in suturing? Choosing a suitable suture practice pad instead of fruits, pig feet, or pork, will be the most important first step. These are essential factors you may need to consider while you decide to choose a suture pad in Australia for practice.
Is the practice pad structure realistic?
As is known, proper sutures surely could help wound healing. But improperly probably will not and even leave scars. So real suture practice environment and tools are so important. As long as you repeat the suturing process in proper practice way again and again, then you can promise the right suture for your patients.
If the suture pad you choose is made of 3-layers, mimicing human realistic structure, skin, fat, and muscle, you can feel the real suture at usual practice.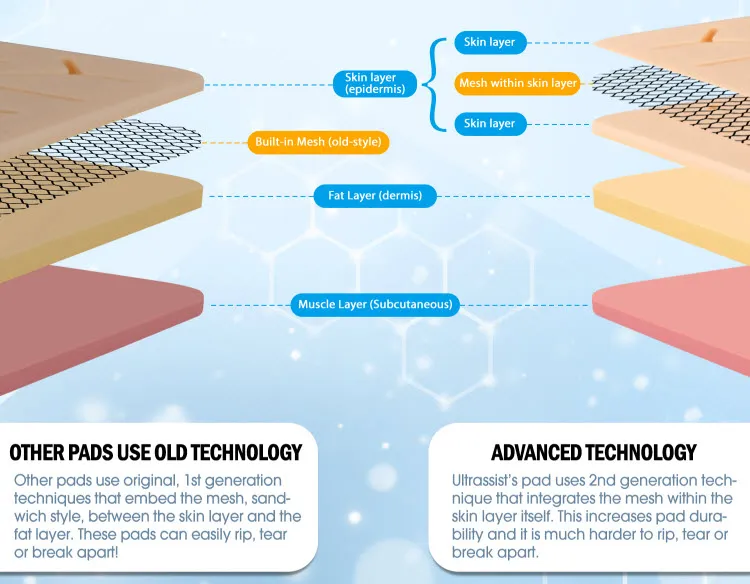 Is the material high-quality?
There are some suture pads that are made with foam or plastic-like material. You should avoid these as they don't have the facia layers reinforcement. It will result in hard incision making, and improper technique when practicing, especially for buried sutures. Conversely, the right suture pad should come with multiple layers of silicone and have a soft feel of the epidermal layer and realism of facia layers and subcutaneous fat beneath.
If there are various wounds types for practice?
You should consider if the suture pad comes with pre-cut wounds of different types, sizes, and depths. It will ensure that your Right Suture Practice Pads is practical and help you learn different suture techniques for different wound types in real-life scenarios. Also, you can choose a large or ultra-large suture pad in which you can add more custom incisions for extra practice.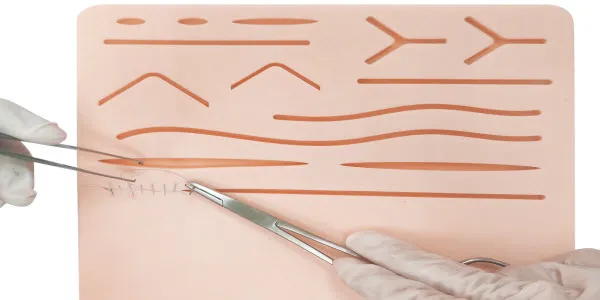 If it is reusable for a long time?
Every medical student requires innumerable practices before becoming a real surgeon. Thus you should consider the reusability of the Right Suture Practice Pads. Avoid that will tear, rip, degrade or chuck after just a few suture practices. Look for one made with a reusable material that can handle about or above 100 sutures. Don't waste time on finding a new one. Save your time and spend on suture practice.
If it costs too much?
Generally, most medical students are on a budget. Hence choosing a suture practice pad that is cost-effective is a smart and essential decision. Especially consider if this price provides the quality it deserves.
Only right and continuous suturing practice will help you become more proficient in dealing with various types of wounds in the future. Therefore, it's necessary to choose a high-quality suture pad at the appropriate price first. Our suture pads are durable, mimicking real-life tissue layers, making the suture practice more effective than others in the market.